We're local climbers who love Philadelphia. Join us!
Mentoring Program
The AAC Philadelphia Chapter's Mentoring Program is a great opportunity to meet new partners! We work to make sure each mentor group has a wide range of skills levels and climbing styles represented.
Movie Night 2017
We rented a projection screen and space at Liberty Lands Park, snagged a copy of Cliffhanger, grabbed some kegs, grilled up burgers and dogs, and gathered over 300 local climbers to laugh and cheer on one of the best/ worst climbing movies ever made.
Pint Nights
We bring the beer, you bring that beautiful smile!
Cleaning Sport Anchors Clinic
In 2018 we completed our local AAC instructor certification and hosted the first of what we hope to be many affordable climbing education clinics.
Gunks Road Trip
We provided a number of affordable clinics at the 2018 road trip. Over a dozen new climbers joined us for their first time climbing outside.
Story Swap 2018
Guest lecturer Adam Nawrot presents an anthropological field guide to climbing at story swap 2017. Our good friend had the audience in stitches from start to end!
Reel Rock 7
The event that started it all. Reel Rock 2012 gathered over 300 climbers at the Trocadero theater for a great night of fun and inspiration.
Ueli Steck Tour
We were humbled to bring Ueli Steck to town for a guest lecture on some of his adventures. It was truly a treat to have one of the best alpinists of all time come to Philadelphia.
Reel Rock 12
We push ourselves each year to make Reel Rock even better than the year before. 2017 was the 5th time we have hosted the show, and it was certainly our best yet!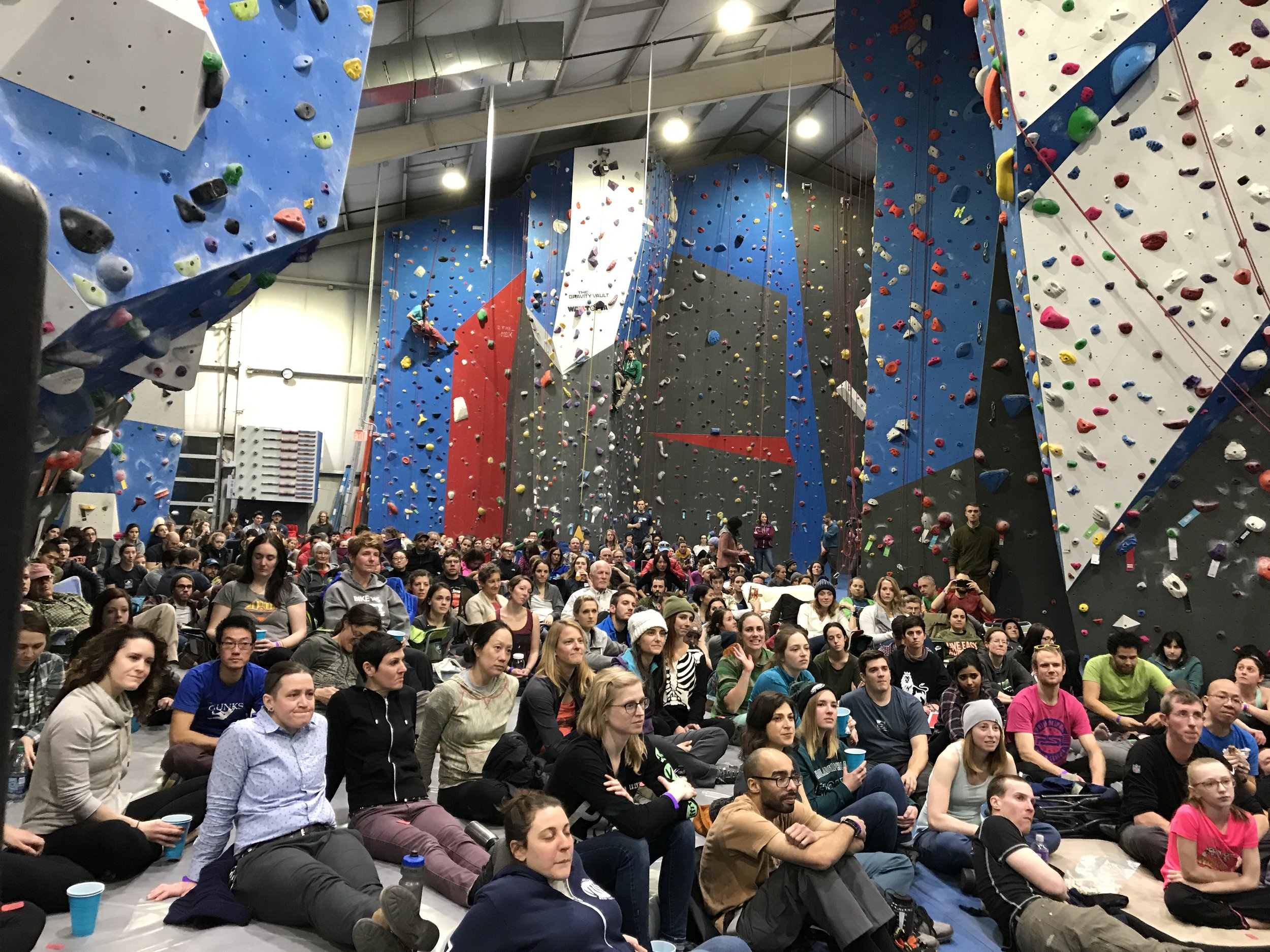 NoMansLand Film Fest
A sold out crowd joined us for a wonderful night of celebrating strong women doing rad stuff in the outdoors!
Gunks Road Trip
We rented a beautiful cabin in the woods and a stoked crew of local climbers headed up to the Gunks for our annual Gunks Road Trip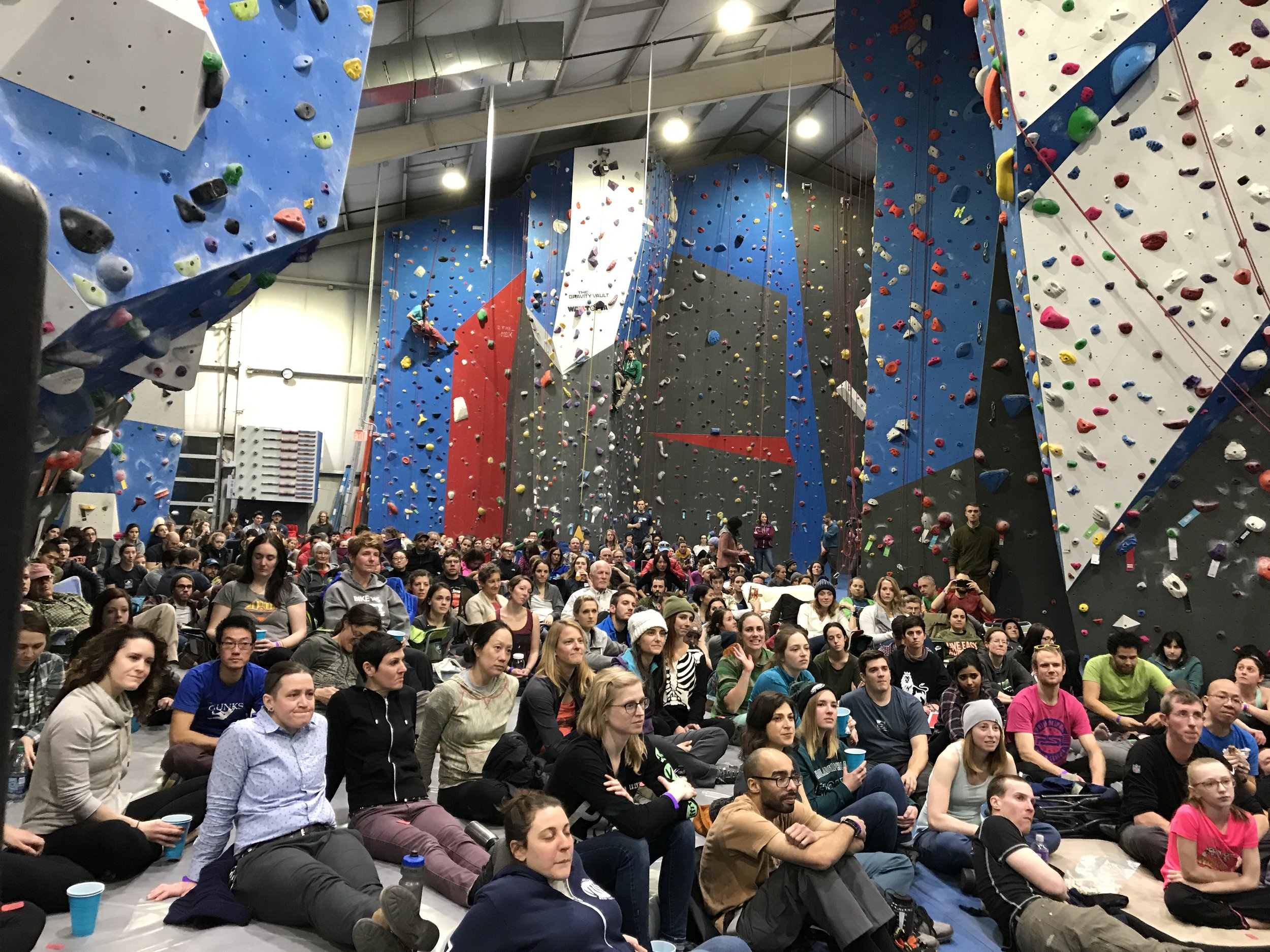 Want to know about our events, programs, clinics and early bird discounts?