Logistics Team- Gallery
Garrett Gibbons
Education Coordinator
Garrett is passionate about getting outdoors, camping, climbing rocks, and singing songs to keep bears away. He started climbing in a gym, transitioned to sport climbing outdoors, and currently trad climbs in the Gunks every chance he gets. Garrett is psyched on crack climbing and loves to adventure in the Adirondacks, New Hampshire, and the New River Gorge. Garrett is a two-time Live Your Dreams grant recipient and is excited to teach and learn more about principles of good stewardship, safety, and climbing ethics.
Tyler Dolgos
Book Club Coordinator
Tyler started climbing while in school at the University of Delaware. He fell in love with it, and soon started leading climbing trips and clinics with the Outing Club and Climbing Club while working at the small rock wall in the school gym. He's often found in the wild wrestlin' pebbles at Haycock or Gretna or attempting some ambitious goal up in the Adirondacks. Tyler has been working on and off with the PHLAAC board for the past two years, and currently is helping to launch the chapter's book club.
Bob Johnson
Head Instructor
To Bob, climbing provides an experience of being alive. He is psyched to share those experiences with others and constantly seeks opportunities to learn and share new climbing skills. He currently holds AMGA Single Pitch Instructor certification and is working towards AMGA Rock Guide certification. As a physics lecturer at U. Penn, he also enjoys using climbing analogies to teach difficult physics concepts and might be the only instructor to ever rappel inside a Penn classroom. He enjoys climbing long multipitch routes in Squamish, Yosemite and Red Rock and considers the Gunks his climbing home. Bob looks forward to teaching and developing new educational programs with the AAC Philly Chapter.
Briana Lebovitz
Sponsorship Coordinator
Briana is a Southern California native who was unwillingly dragged up hiking trails by her parents as a child. Years later, while struggling to transition to life with an office job, she took to the outdoors and began hiking, camping, and snowboarding as much as possible. After her first time at a climbing gym in Baltimore, she was hooked. Since that day, she has been stoked on climbing outside as often as she can! Through climbing, Briana has met some top- notch people and hopes to keep exploring more crags and meeting new people as her adventures continue!
Rachel Fifer
Midweek Event Coordinator
Rachel (Ray), a lifelong dancer and mover, first tried rock climbing when friends took her out to sport climb in the Andes and, upon her discovery of an irrational fear of heights, said climbing bros yelled at her until she made it to the top, terrified. She swore she would never climb again. Years later, friends gently invited her to come camp with them near Boone, NC while they climbed, and Rachel discovered that climbing could be incredibly supportive and fun! And she was good at it! Since then, climbing has lead to adventures all over the country. Rachel is especially passionate about encouraging female-bodied climbers and all beginners to trust themselves and be bold, and tries to foster a more supportive and less egotistical culture around climbing. Movement is such a joyful privilege and we are all our best selves when we celebrate each of our journeys with humility and gratitude.
Morgan Loewith
Event Coordinator
Morgan grew up as an "indoorsy" kid in suburban Philadelphia, but after a move to Arizona in high school she fell in love with exploring the west, hiking, camping, and visiting different National Parks. Only after moving back to Philly as an adult did she start rock climbing, drawn to the mental and physical challenges that every new route provides. Though still a self-described rookie, she loves climbing outdoors as much as possible.
Matt Stroebel
Event Coordinator
Originally from Ohio, the Coast Guard brought him and his wife to Philly. He enjoys all types of climbing and is a bit of a gear nerd. He's most at home sport climbing and shooing his dog Apollo off the rope. He's excited to help out with the AAC and help build the Philly climbing community.
AeLin Compton
Book Club Coordinator
AeLin loves all things outdoors. As an ecologist, she works in the woods all week, then hikes, runs, or climbs in them all weekend. During her thru-hike of the Appalachian Trail, she was exposed to an inspiring community of outdoor-adventurers. Those same backpacking friends introduced her to sport climbing. Since then, she's been climbing outside every chance she gets. Now, she's excited to contribute to AAC, another excellent community of inspiring adventurers.
Genevieve Stroebel
Mentor Program Coordinator
Originally from Ohio, Genevieve started gym climbing in college. A self-described casual climber until she met her husband who got her stoked on outdoor climbing. Frequent weekend trips to the Red River and New River solidified her love for climbing and spending time outdoors. While she loves climbing outside she has also become an avid mountain biker, pack-rafter, fly fisher and hammock-er. She is stoked to be helping out with the mentoring program.
Francesca Cargnin
Fundraising Coordinator
The best thing of climbing is that it pushes me to do my best, no matter how hard it is for my skills and how many times I try. Getting to the top is my own accomplishment. Have I mentioned the top? Yeah. Nothing can beat that open view at sunset. And taking off the shoes, next to friends. I started climbing back in 2009 when I was living in Portland, Oregon. It is a wonderful place with so much nature that I could not just let it pass by. Smith Rock was my initiation ground, together with many local crags. I loved the junipers' smell, the dirt and the campground. I also had the luck to climb many peaks in the North Cascades. Long approaches (we call them "extreme bushwacking"), many pitches, swinging leads, off-routes/back to route, mountain goats and, sometimes, overnight unplanned bivies. I moved here in Philadelphia at the end of 2018 and I found in AAC the community I left in Portland. I guess climbing is a universal language. But climbing grades are not. They vary so much across crags and mountains that I started saying that I climb 5.fun. Face or Crack climbing? Bring them all. Favorite climbing treat: cheese rinds.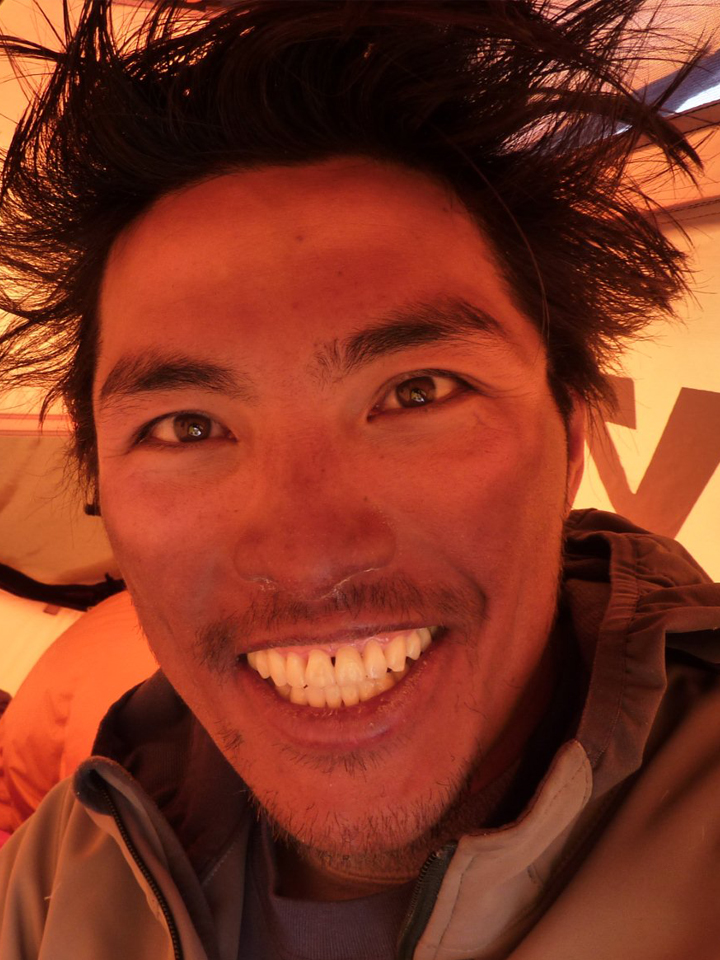 Trung Le
Communication Coordinator
Trung grew up in Southern California, where his introduction to the outdoors began. But it was a move to Oregon that his enthusiasm for all things outdoor truly took off.
Trung enjoys mountaineering, rock climbing, eating donuts and biking.
When not suffering outside, Trung volunteers with an Oregon non-profit, Mazamas, teaching basic, intermediate and advance mountaineering and rock climbing skills.
Recently relocated to Philadelphia from the Pacific Northwest, Trung is looking forward to building new friendships and leaving a positive imprint on the local climbing community.