Executive Board-Gallery
Andrew Piotrowski
Finance Chair
Andrew Piotrowski is all around adventurer residing in Southeast Pennsylvania. He can commonly be found climbing in the Gunks, snowboarding in New Hampshire, or trail running and backpacking in the Catskills. Andrew grew up running and kayaking but fell in love with the mountains on a few trips to the Adirondacks. Since then he has focused on alpine climbing and mountain running objectives in the Sierra's, Catskills, and Adirondacks. Andrews favorite training partner is his dog Calvin who has helped him to log countless training miles.
Kate Otte
Events and Programming Chair
Kate grew up in the inspiring landscape of Columbus Ohio, where the tallest point in the county is the landfill. Fortunately her dad is "outdoorsy," so weekends were spent canoeing the swift waters of the Scioto River, hiking dunes and sandy caves, or enjoying fine car camping cuisine (baked bean sandwiches and pop tarts). When she graduated college and moved to Philly, she started climbing on plastic and fell in with a group of very enthusiastic climbers. Before she knew it, she was spending weekends at the Gunks and climbing her way through the East Coast. Kate is now focusing on becoming a bona fide tradster, looking for tall, epic and intimidating routes.
Derick Lim
Communications Chair
Derick does not remember it, but his parents have said he always climbed anything he could get his hands on as a kid. So when he moved to Philly and found a climbing gym, he was hooked immediately. Over the years, he has transitioned into a trad climber who loves being on the sharp end of the rope plugging pro, rigging anchors, and practicing self-rescue techniques. His dream is to continue climbing at a new crag each year, keeping a streak since 2015. Ultimately, it's the bond with fellow climbers that stokes his appreciation for climbing and its community.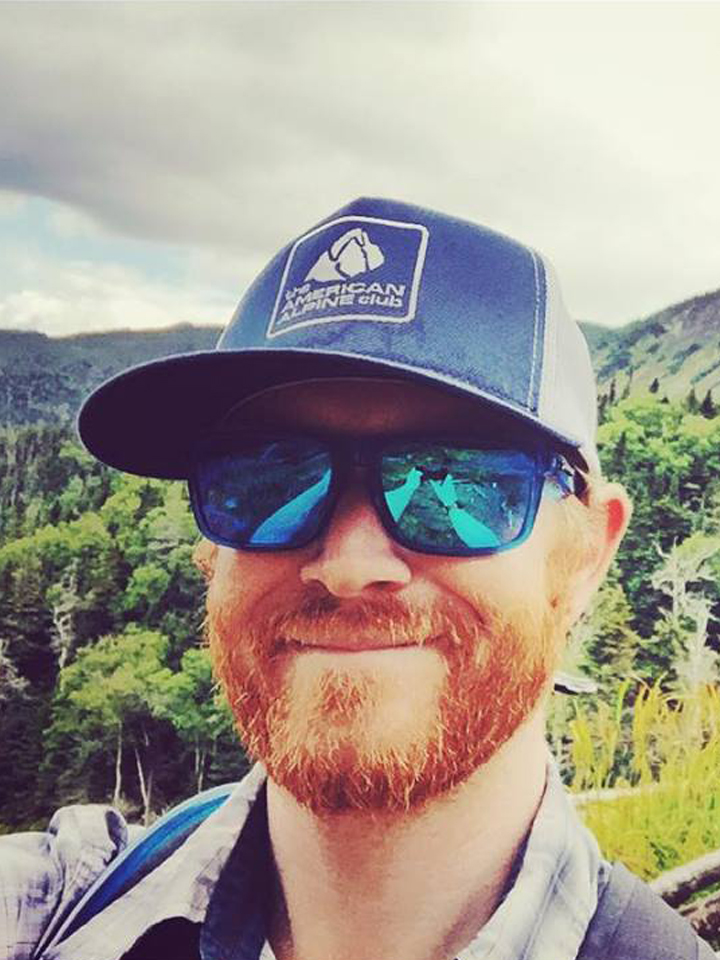 Alex Wildman
Education & Sponsorship Chair, Chapter Co-Chair
Alex is truly a wild man! His quest to see what lies beyond the next corner has lead him on some amazing journeys. Alex lived in the backcountry of Alaska for three months, rode his bicycle across the country, and has completed pretty much every difficult trek in the Northeast, both in the summer and winter. He has proven himself as a man who can persevere through thick and thin with a smile on his face. His background in outreach and event promotion, as well as his endless stoke and great beard, have made him the face of the chapter.
Shawn Ryan
Chapter Chair
Shawn grew up climbing and hiking with his dad, who often reminisced about the good old days when he would sew his own harnesses from seat belts. That old school upbringing inspired a love for a solid adventure and "type 2 fun". His favorite kinds of climbing are whatever feels new, exciting, and adventurous. Right now that's ski mountaineering and alpine climbing. Shawn founded the chapter in 2014 with Alex Wildman and still works tirelessly to improve the chapter and provide new opportunities for Philly's outdoor community. Shawn currently sits on the AAC's chapter spoke committee, which provides volunteer guidance to other chapters and the AAC's board of directors.